Safety has always been of the utmost importance in vehicle development. Regardless of vehicle category, many cars already have numerous systems: advanced driver assistance, steering and brake assist, collision avoidance, etc. These are active safety systems, and help to ensure that accidents do not happen.
Over the last few years, there has been a very strong tendency towards active systems in vehicle safety, which, as a result of re-defined legal and consumer protection requirements for OEMs, is becoming more and more of a challenge. Assessment scenarios are becoming increasingly complex and diverse, while budgets and target times for development remain unchanged. Vehicle manufacturers wanting to remain competitive in the long term, or even get ahead of the competition, should, in addition to physical testing, make greater use of simulation in the development, validation and testing of their driver assistance systems. A wide variety of virtual tests can be carried out to evaluate and analyse systems at an early date, so faults can be revealed and then corrected.

The car of the future will have to be made even safer.

For a long time now, advanced driver assistance systems (ADAS) have been standard equipment in new cars. In the future, however, the requirements for vehicle development are to become more stringent. Euro NCAP, for instance, requires a whole series of assessment scenarios to be taken into account for a good ranking to be achieved in the area of active safety.
The physical testing and validation of all of these scenarios is time consuming and expensive, and presents a challenge for OEMs' tight development schedules. Virtual testing to vehicle level can be a great help here.
From passive to active safety: simulation as a cost-optimised form of development.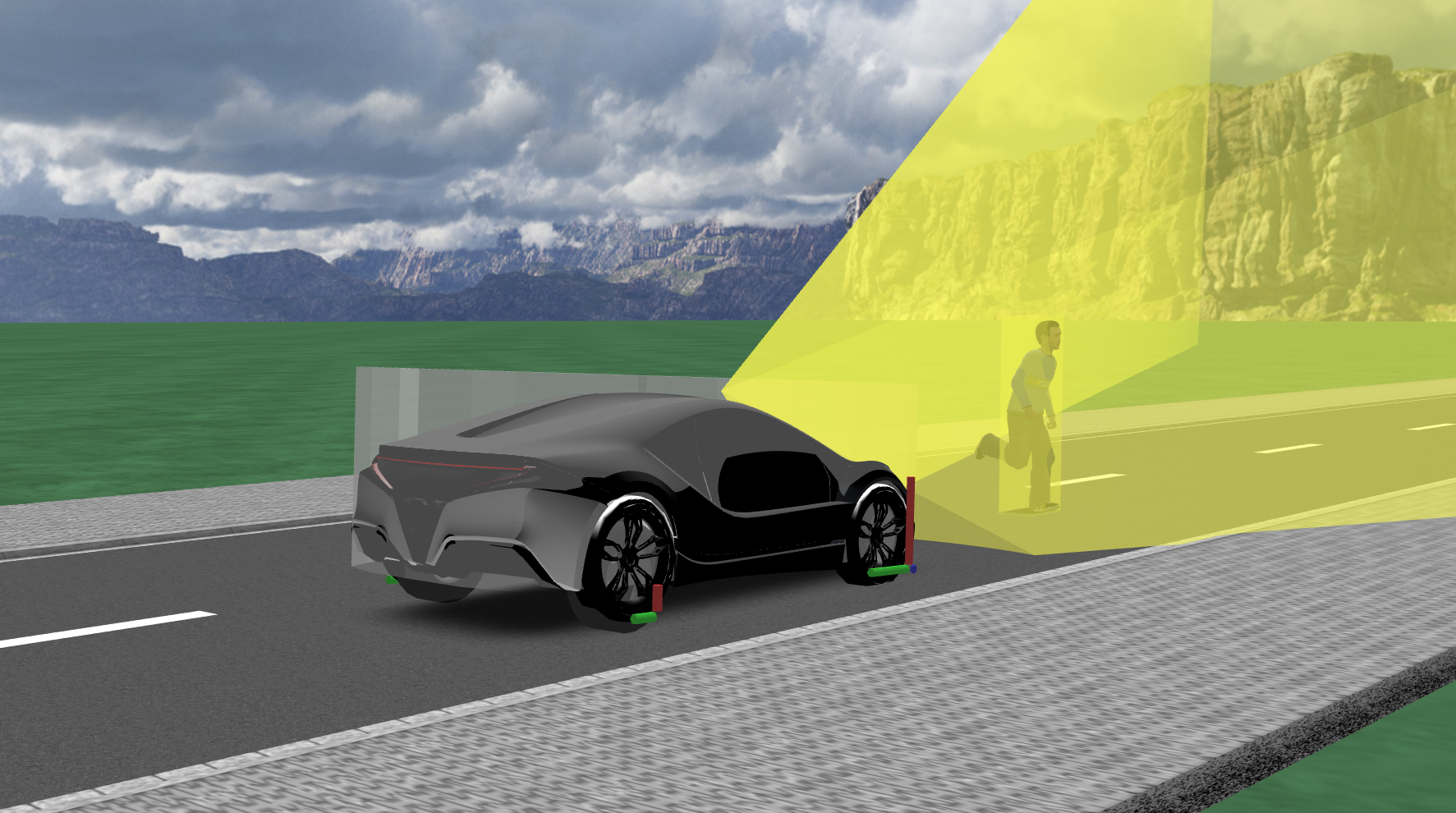 Simulation has been used in passive safety for decades, for instance in crash development in the CAE department at EDAG. It therefore stands to reason that the virtual testing and evaluation tools might also be used in active safety.
To this end, the vehicle is created in the virtual model using real vehicle parameters and virtual sub-models (braking model, steering model, etc.). This ensures that the virtual vehicle correctly reproduces the actual performance. With this model, it is then possible to define worst case vehicle variants and critical scenarios, so that we get our priorities right when carrying out the physical test at a later date.
As with all models, it is important here to include as many vehicle parameters for the validation of the simulation model as possible, and to guarantee an accurate creation of the ambient conditions. In the course of the project, the virtual model undergoes continual further development and validation on the basis of the knowledge gained: this is essential for reliable results.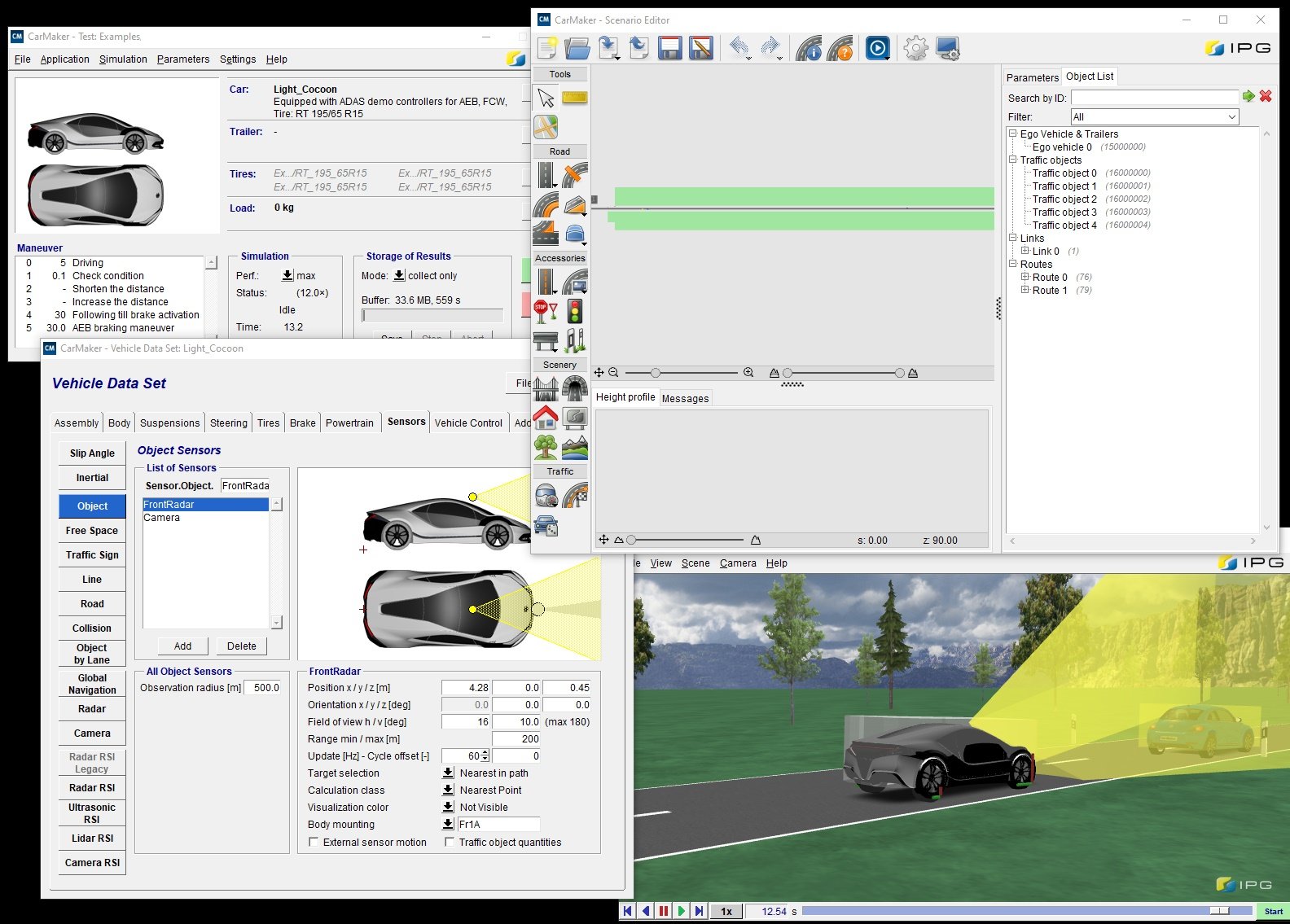 Simulation has a great many advantages:
Simulation is not dependent on the ambient conditions (test track, weather, etc.).

It is relatively low-priced, flexible and fast - a clear contrast to expensive, time-consuming hardware tests.

Apart from the results for active safety, it is also possible to initiate improvements for other vehicle components (e.g. brakes, chassis) in the early stages of development.

The vehicle model created can be used for numerous complete vehicle development-related purposes.

Initial conclusions relating to vehicle components, performance and the way in which systems work are possible at a very early stage.
We do, of course, always carry out hardware tests to validate simulation. Our team of experts master the entire range of system development skills used in active safety. Our extensive, multi-disciplinary complete vehicle development know-how is a great help here, as is the linking of different competencies in the fields of vehicle safety, E/E and ADAS. Our electrics/electronics colleagues, for instance, develop active safety components and contribute their expertise to the development of complete active safety systems.
This high degree of networking between individual departments enables us to join together to handle projects and to work more flexibly, and consequently to deal with individual customer requirements and customer processes across different projects. By taking an all-encompassing view of development in terms of active safety, we always achieve ideal results for our customers, also as regards cost savings, development optimisation and adherence to development times.
This reliability is probably what also induced one of our contacts at Volkswagen to make the following comment: "EDAG exhibits a high degree of flexibility and commitment, and this provides a good basis for cooperation".
We would also like to show you what possibilities simulation can offer in the development of advanced driver assistance systems.
Markus Weiland, Head of Vehicle Safety in Ingolstadt, and his team are currently working on this subject within the scope of a major international complete vehicle project, in which they are handling the entire development volume from concept to homologation, simulation to testing.
In addition to this project, EDAG is also working on other future topics that use innovative software and sensor technology to pave the way for autonomous driving.
We look forward to hearing from you and answering any questions you might have on the subject of active safety.
EDAG has a wide range of test and trial facilities, learn more in the following video.