Industry 4.0 networks people, machines, products, buildings and processes to make them more intelligent, innovative and efficient. Digital transformation has made all of that possible. The smart factory, which is based on cyber-physical systems that make communication possible between named actors in the Internet and things, came from this. Guess what? You're already in the thick of it – the buzzword jungle of Industry 4.0 and therefore in the smart factory too. Even branch insiders can sometimes only guess at the meaning behind these terms that mostly come from English, with seemingly new additions being made every day. We would like to throw light on the darkness of the buzzword jungle and make the most important concepts of the smart factory understandable for you.
Digitisation is not new but is only now really possible.
The idea behind digitisation is not new. CAD programs for the computer-supported drawing and construction of products were already being use in the 1960s, while the programming for the manufacture of the products was carried out using CAM technology. Then CIM (computer integrated manufacturing) came 10 years later but, unfortunately, a continuous software program to enable networking from construction to machine was lacking. So the approaches for the model of Industry 4.0 have been there for a long time but were simply not able to be implemented due to a lack of computer performance.
Digitisation actually began its victory march with the first PCs, which made the transformation of data from analogue to digital necessary, even if this had already been necessary and was indeed used for CAD data. The more computers made inroads into our professional and private lives, the more it was necessary to digitise data so that it could be processed. Today, we keep nearly all our data exclusively in digital form, whether it's on our mobile phone, which has blossomed into a mobile office with thousands of images, videos or music titles from a pure telephone or our computers, which can carry out complex calculations in split seconds. The digital revolution influences the whole world.
Without the Internet, there would also be no Internet of Things – yet another buzzword.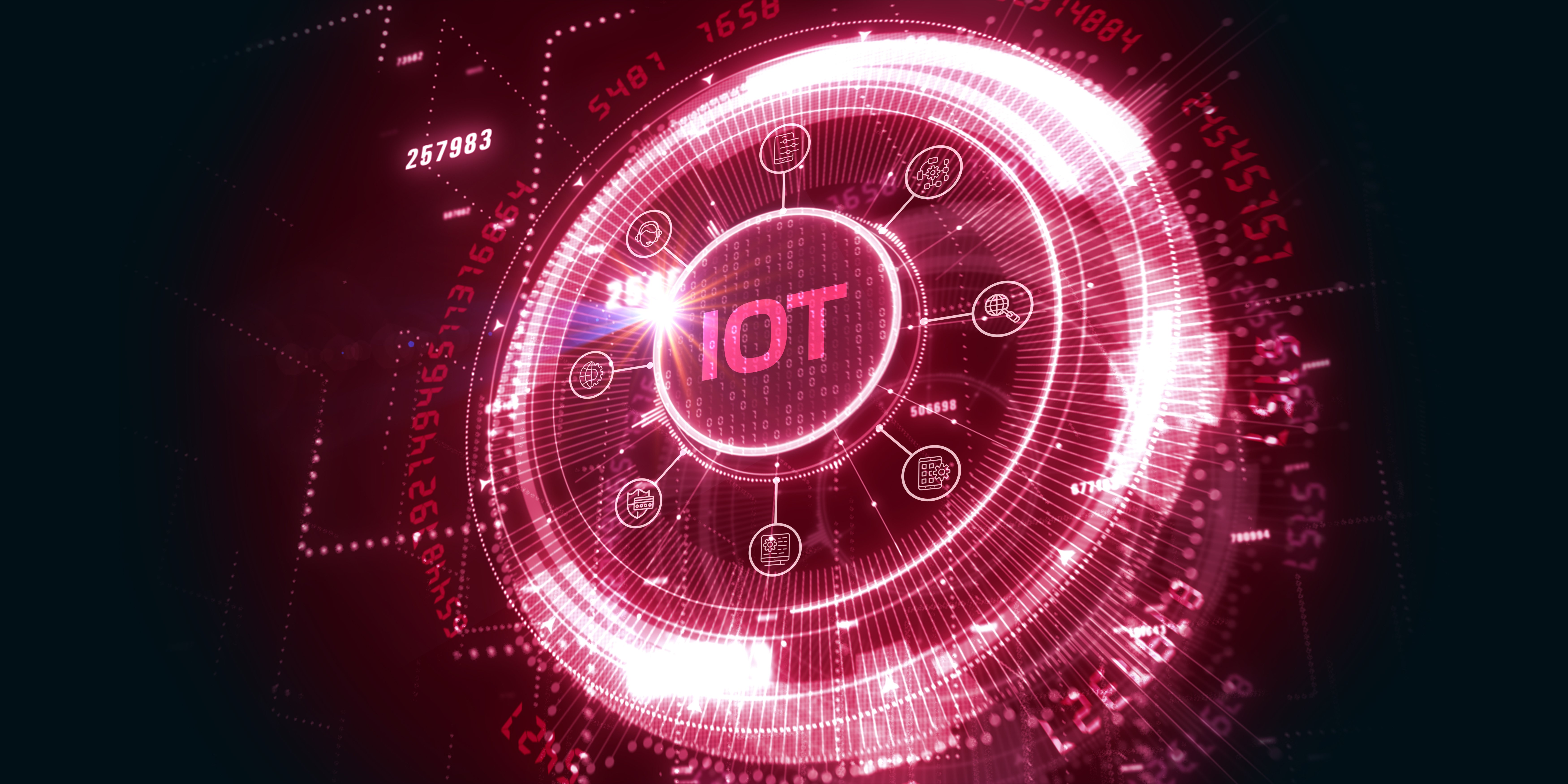 Through the shutdown of the Arpanet (Advanced Research Projects Agency Network), the precursor of today's Internet, which was developed by the U.S. Air Force, the commercialisation of the World Wide Web began in the year 1990.
Whereas in the final analysis, people are still networked together in the World Wide Web, a network is developing increasingly, which enables data and information to be shared between sensors, actors and machines. The human being merely provides support or is notified en passant.
Today, this Internet of Things (IoT) is the basis for the networking of intelligent objects (cyber-physical systems (CPS), which communicate with the digital world, i.e. they exchange information in real time via their state, capacity or site, or they report errors. This continuous exchange of data thus makes possible Industry 4.0 and therefore also the smart factory. Data is collected, analysed and processed from the systems via sensors. Finally, actors use this data to once more influence the real world. Using software, electronics and the Internet of Things, everything merges into one system, which constantly self-optimises and increases its own efficiency.
Even our value-added chains are hugely influenced by digitisation and become more transparent, constantly controlling, organising and optimising themselves. However, all of this only works if horizontal and vertical networking is guaranteed, which ensures constant, efficient data exchange between all actors.
In horizontal and vertical networking, from ERP through MES to the machines at the plant level, a wide range of data can be collected, analysed and interpreted. These findings are used to introduce process-optimised measures that allow production and business processes to be designed more efficiently.
This creates vast volumes of data, so-called Big Data. This data has even been called the gold of Industry 4.0. According to a Study by Juniper Research, it is assumed that by 2022 approx. 50 billion devices, machines, products, information and communications systems, as well as controls, will communicate with each other, and are networked not only via different process levels but even beyond company borders. The real world and the virtual world are more or less one.
The next buzzword for the smart factory comes into play here: artificial intelligence (AI). AI helps to process and analyse these large volumes of data quickly and reliably. The knowledge gleaned from this data then serves e.g. to optimise processes and avoid errors (feedback, predictive maintenance), to create transparency (operative relationships, quality improvements) or to control entire value-added chains.
With regard to value-creation: for applications in the environment of augmented reality (AR) and virtual reality (VR), the difficult question often presents itself of where the play instinct stops and where value-creation begins. We have already used these technologies to create value in many areas for several years in order to depict true-to-life work processes, to train virtual robots or to be able to look behind the scenes of processes in entire factories (completely without additional travel costs). Using augmented reality, individual production steps can be displayed directly on the system, which enables a target / actual comparison in real time. This, in turn, speeds up the response time in the event of quality deviations, thus preventing disruptions to production processes. The fact that we use so-called game engines to do this only appears to close the circle with the play instinct because this is of benefit to the industrial applications of widely developed game technology, especially in the graphics area.
Let's once more touch briefly upon predictive maintenance: Here, too, large volumes of data are obviously collected via sensors and analysed, this time to enable predictive, proactive maintenance of machines and systems, and to prevent downtimes in production.
Another important element for making the smart factory possible is the digital twin. This is the accurate but virtual copy of a product, a machine or a process, and plays a decisive role in many regards in the orchestra of the factory of the future. It accompanies a system from the first idea to the last shutdown. So is there really much more behind the term "digital twin" or is it just another buzzword of the smart factory? We explain this in detail in our white paper "The Digital Twin. Just a buzzword of digitisation or a real increase in efficiency for you."
We are at the beginning of the era of the intelligent, networked factory, the smart factory.

The smart factory is a complex, multifaceted intertwining of data systems. CPS, artifical intelligence, Big Data, digital twin, virtual reality and augmented reality or Predictive maintenance are terms you will come across constantly. They are necessary to make the factory of the future flexible, fast and efficient.
For EDAG Production Solutions this has no longer been a pipe dream for a very long time and is anything but a buzzword from the jungle. We link our decades-long product expertise in the automotive sector and our industry-wide production capability with the digital world.
Our expert Dr.-Ing. Frank Breitenbach, the Senior Specialist for Planning Methodology in the Smart Factory knows the buzzwords of digitisation and the smart factory and the opportunities and possibilities that can grow from them for a company and its entire value-added chain. He will be happy to give you detailed insight into cost-effective solutions for the production of tomorrow.